Staff Profiles Pakuranga Heights
Centre Manager

Jane Skellern
Kia ora and hello.
I am Jane Skellern, and I am a qualified Early Childhood Teacher. I completed my degree in July 2013 though Manukau Institute of Technology. I have a passion for early childhood education and have thoroughly enjoyed my 3 years of training. I previously worked in the finance industry for 20 years until I decided to follow my passion for education. I believe that every child should be given every opportunity to grow into happy, healthy, confident individuals.
I started with Pukeko's in February 2013, when we first opened, and have seen the centre grow into an amazing place for your children. We all work extremely hard to ensure that your children are cared for and educated to a high standard.
I have 2 teenage children, and live in Highland Park. We have busy lives with school, work and family time. I enjoy arts and crafts, and love doing this with the children at Pukeko's.
Baby Teachers
Natayla May
Kia Ora and Hello!
My name is Natayla May and I was born in New Zealand. I am in my third year of completing my Bachelor of Early Childhood Education through New Zealand Tertiary College. I have a young daughter name Aleeyah Jayde who is spending some time in the babies' room with us.
I love to see children develop into their own unique, personal being. Being an Early Childhood Teacher is a passion that I have always had.

Sonia (Baljinder) Kaur
Satsriakal, Kia ora and Hello.

Warm greeting to all the Pukeko familes. My name is Baljinder Kaur. I came to New Zealand from India in 2014. I completed my Bachelor of Education from India in 2011. I was a primary teacher before I started working in early childhood teaching.

Children are God's blessings and they are completely new to this world. I always had interest in understanding them and learning the way they grow up. I like to provide them with an environment where they can learn to open up their feelings and explore themselves in every way. I see myself with every chance to make a positive and impactful difference in a child's life. I would like to study further in early childhood and become a lifetime learner. I would do everything within my power to be the teacher they want me to be and empowering them to help create their own experiences.
Over 2s Teachers
Amber Sammut
Kia Ora!
My name is Amber and I am a New Zealand European. I have a degree in Human Development from Waikato University. I am currently finishing off a graduate diploma in counselling with the aim of working with children in this field in future.
Teaching is something that I am passionate about as I believe that the younger years of development are the most influential years. I believe that it is a privilege to be involved in such a time in their lives. With this being said, I like to allow children to develop their independence at a young age. I think these are important skills to learn whilst young.
I look forwarding to getting to know both you and your children more.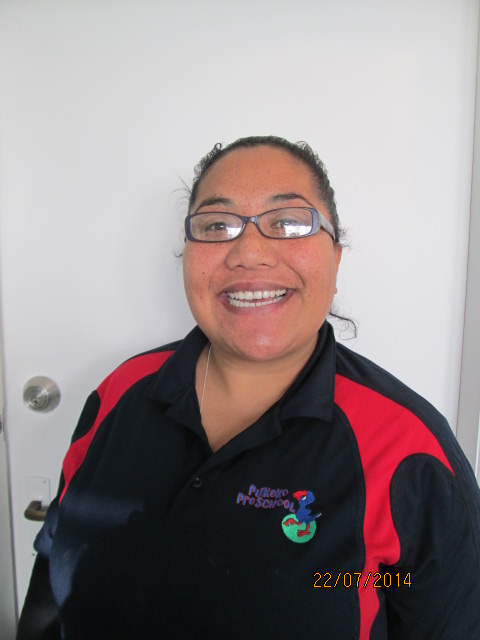 Fine Victoria Hagaitoa

Fakalofa atu my full name is Fine Victoria Hagaitoa.
I am Niuean, who is born in New Zealand. I am 33 and I have four boys and one girl, who drive me crazy but who I love very much.My emerging philosophy on teaching and learning is for all children to be able to express, explore, enjoy and have fun learning.My aim is to ensure that children enjoy their learning that is developed through different experiences and developmental stages throughout my time here.I believe that all children are a unique individual learner, who is gifted and talented in their own way, and that as a teacher, I will absorb the different knowledge that they may share with me.
Jasmine Holder
Kia Ora and Hello.
My name is Jasmine and I am a New Zealand European. I have a degree in Early Childhood Education.
My emerging philosophy in teaching and learning involves gaining children opportunities to empower themselves in their own learning. I believe that it is important to respect a child's identity, by learning alongside them and building knowledge together. I teach from my heart and always have a positive outlook on life and this can be reflected in my teaching. I believe in looking at children in a positive, capable, confident and dynamic way.
Administrator

Sandy Caruana
Kia ora and Hello.

My name is Sandy Caruana, I have been an ECE teacher and centre manager for the past 18 years, early childhood education is a passion of mine, however my main role now is administrations within the ECE sector and still enjoy the environment of the childcare centres.
I am married with three grown up children and five grandchildren who are the light of my life. I live in Howick with my husband and one of our children still at home.
I came to Pukeko Preschool in May of 2015 and it is a pleasure working in such a wonderful centre with such a dedicated team and management.
I look forward to getting to know you all.